Crowns or Bridges
Crowns are fixed covers or caps that structurally support teeth. Crowns (they are tight - do not come in and out) are used to repair teeth that have been badly broken, that have root canal fillings, that are malformed or discolored or that need a better bite. The tooth is trimmed , impressions (molds) are taken, the crown is fabricated to fit over the trimmed tooth, the crown is then cemented or bonded to complete the restoration of the tooth.
Broken and decay tooth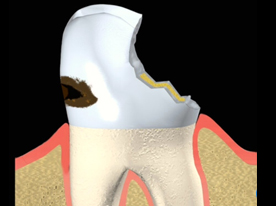 After cleaning out decay and building up, A custom made crown was fabricated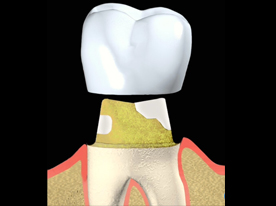 After crown restoration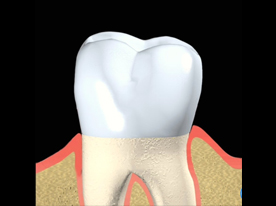 Bridges are commonly used to replace one or more missing teeth. They span the space where the teeth are missing. Bridges are cemented to the natural teeth or implants surrounding the empty space.
Missing posterior tooth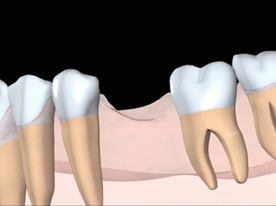 Adjacent teeth were prepped and bridge was made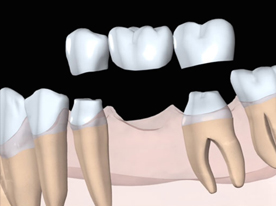 After bridge restoration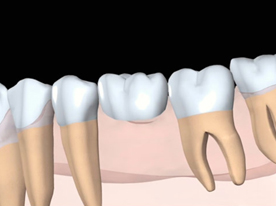 Missing anterior tooth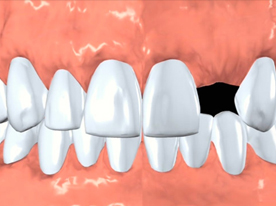 Adjacent teeth were prepped and bridge was made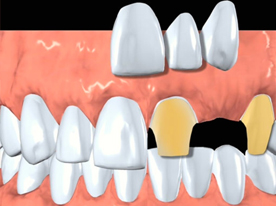 After bridge restoration