Family Orthodontics
Traditional braces utilize either metal or ceramic tooth-colored brackets to move teeth into the desired position. In many cases, traditional braces tend to move teeth faster and are recommended for more complex movements. Clear braces (e.g. Invisalign or Clear Correct) are a series of clear aligners that fit over your teeth that incrementally move your teeth into the desired straight position.
The aligners are replaced every two weeks and are worn about 22 hours during the day. They are removed to eat and drink but can be worn while drinking water.
Either Invisalign or Clear Correct is most effective at treating minor to moderate tooth crowding or spacing issues.
An alternate to braces is either Invisalign or Clear Correct. Both of them are teeth aligners, which help one in achieving straight teeth without affecting his speech. They are a great option and allow one to feel confident & comfortable in social gatherings.
Metal Dental Braces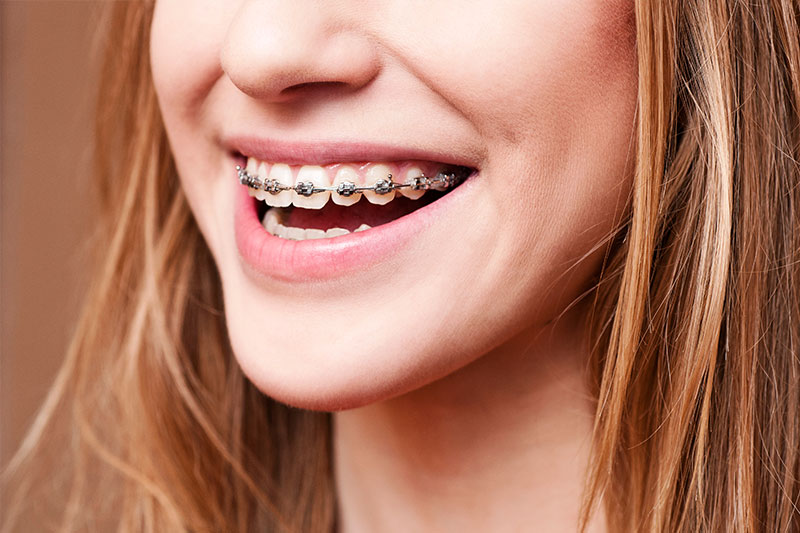 Invisalign