Cosmetic Gum Surgeries: Gum Contouring and Gum Graft
Gum Contouring
Gum contouring is a procedure that uses a soft tissue laser or scalpel to remove excess gum tissue and resculpt the gumline to expose more of the tooth. Sutures may be used to hold the gum tissue in place.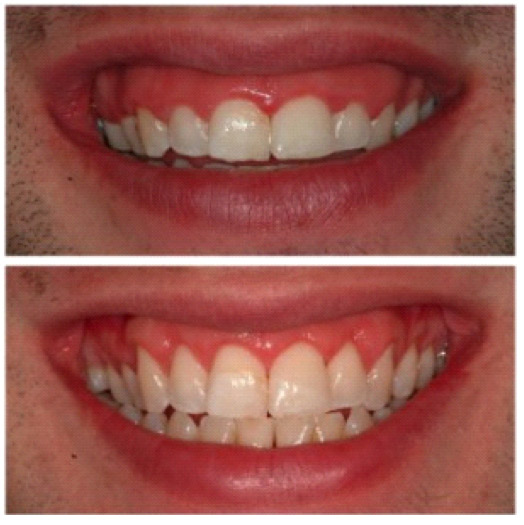 Gum contouring involves little downtime, but complete healing might take days or weeks, depending on the extent of the surgery. You may have to limit some activities for a day or two based on how you feel and any tenderness you may have.

Since your gums and mouth will likely feel sensitive or tender at first, you'll want to eat soft foods for about 2 to 3 days after the procedure. This might include foods such as: soup, yogurt, applesauce, and jello.
Gum Graft
Gum graft involves the removing of tissue from another part of your mouth, most often on your palate, and add to tooth or area that has receding gums. Surgery secures this tissue around your teeth to lengthen and restructure your gumline.